Virtual Reality technology now at every BlueCross home across Melbourne creating new possibilities for residents
If you can't take 1700 aged care residents to the Canadian Ice Caps, bring the Canadian Ice Caps to the residents through the magic of virtual reality.
BlueCross is the first aged care provider in Australia to offer virtual reality experiences at all of its aged care homes. Staff will be introducing this state of the art technology to residents during
Alzheimer's Australia Dementia Awareness Month
in September, enhancing the wellbeing, mood and engagement levels of both residents living with dementia and those who are cognitively well.
This exciting technology is now a part of the leisure and lifestyle program offered at BlueCross. Using a smart phone, goggles and blue tooth headphones, it brings a 360 degree immersive experience to the residents. Experiences that previously may have been outside a resident's reach, such as travel, adventure, aquatics, even classical concerts and theatrical performances, can now be experienced from the comfort of their home.
'Virtual Reality is the way of the future, an exciting way to enjoy new experiences or relive old ones. We believe that this program will increase the wellbeing of all residents who take part,' said Alan Lilly, Chief Executive of BlueCross.
For residents living with dementia, this program provides opportunities to reminisce and communicate. Staff work together with the families of residents to help choose experiences they may enjoy. One resident living with dementia was talking about her experience with her daughter and said, 'I am not sure where they took me today but it was wonderful.'
Residents are encouraged to choose the experiences that interest them the most. One resident who had practiced meditation for many years, particularly enjoyed the relaxation experience.
Staff and family can also enjoy the virtual reality experience by simultaneously watching on a tablet what the resident is experiencing, this provides an opportunity for sharing responses and enjoyment.
BlueCross worked with
BuildVR
who have developed 'Solis', the first aged care specific virtual reality application. Through an initial trial at The Boulevard, residents were among the first to experience and provide feedback on this program; helping to refine and develop a program focused on the needs of older people. This is an exciting initiative for BlueCross and will continue to grow and evolve as staff, residents and families learn and experience more of what this medium can offer.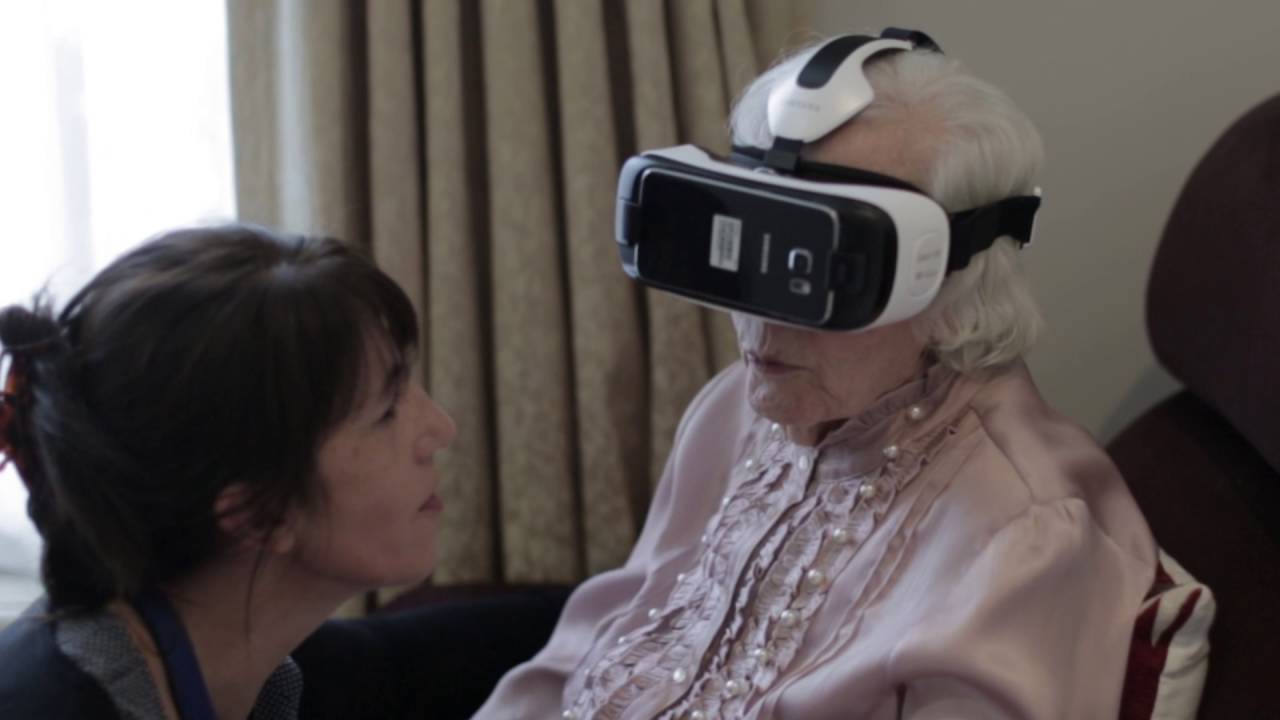 Watch how BlueCross and BuildVR developed the Solis program, the first aged care specific Virtual Reality application.