Benefits of working with BlueCross
There are many benefits of working with BlueCross, a leading Melbourne-based services provider within the growing aged care industry.
We are committed to learning and development – creating and enhancing capabilities and skills. At BlueCross we offer rewarding career pathways in our three areas: residential services, in home services and corporate services. In conjunction with our education partners, we offer a number of professional courses, training programs and succession planning that will assist you in developing and enriching your career.BlueCross has developed an innovative Manager-in-Training Program to develop and prepare talented individuals to step into the Residential Manager role. The structured 12 month program delivers training, education and mentoring to ensure participants have the requisite skills for the role and builds exceptional career pathways in aged care.
We offer flexible working arrangements with casual, part-time and full-time roles. BlueCross is a family-friendly organisation and places a strong emphasis on work/life balance.We run two corporate staff events annually – the BlueCross Staff Conference for all staff and The BlueCross Leadership Forum for our senior managers. These events focus on employee wellbeing and improved work practices while inspiring and fostering collaboration between staff.BlueCross also hosts numerous events throughout the year for special occasions, such as Christmas parties at both Central Services and throughout residential and home care services.
Our staff are our most valuable asset. We offer excellent salary packages and run an employee awards program – STARFish Awards. We encourage all staff to nominate their colleagues for STARFish Awards to recognise when they exemplify one of the STARFish Principles. These awards include a certificate and gift card to reward their contribution. There is also an annual STARFish Award winner who receives a generous travel voucher.
BlueCross employees have access to Pacific Brands' Privilege Program
–
MyBrands. This program offers exclusive benefits on brands including Bonds, Sheridan, Berlei, Stubbies Schoolwear, Julius Marlow, Volley, Hush Puppies, Tontine, Clarks, Mossimo and Working Wardrobe online stores.Overview of the MyBrands Privilege Program:
Up to 30% discount on Australia's favourite brands

Easy registration, employees simply sign up online for the discount

Access to additional promotions throughout the year as a MyBrands Privilege Program member.
Our Central Services office provides support to our staff based at our 24 residences located across Melbourne as well as our Care at Home workforce. This central team works to ensure staff providing the care, lifestyle and hospitality services all have the support needed to be successful in their roles.
BlueCross recognises the importance of the mental health and wellbeing of our staff. BlueCross offers our staff access to an Employee Assistance Program, which is a free and confidential counselling service to support staff wellbeing in the workplace and in their personal lives. This service also extends to immediate family members of employees.The service involves face-to-face or telephone discussions with trained professionals, such as psychologists, with up to 6 sessions per year. All staff or their immediate family members can call the 1300 361 008 for assistance. Staff do not need to tell their manager or other staff if they wish to use the service – it is private and confidential.
We offer all BlueCross staff the option of a novated lease through a third party. A novated lease is a salary packaging option that lets you pay for a new or used car from your pre-tax salary. You may also wish to explore the
Novated lease calculator.
This is a useful tool when first exploring the Novated product and provides an immediate indicative outcome. For more information you can contact the Novated team directly on 1300 466 828 or
This email address is being protected from spambots. You need JavaScript enabled to view it.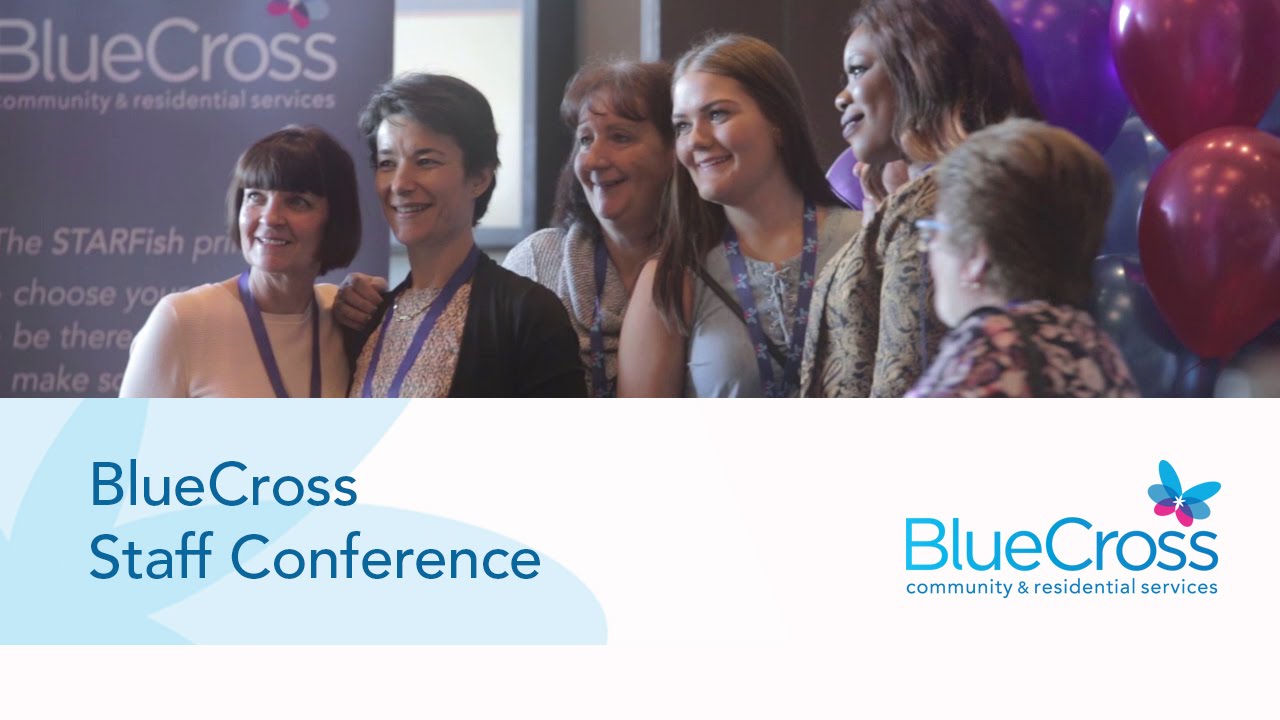 The BlueCross Staff Conference is a day dedicated to further developing professional skills, learning more about the latest news & innovations in the aged care industry and recognising staff for their exceptional customer service through their adoption of the STARFish principles in their everyday work.